NORSE Diamond Drilling is a highly experienced provider of diamond core drilling services within the Nordics.
We provide high quality diamond core drilling with consistent, safe operations and focus on our environmental footprint.
We define our goal with three elements, where we demand that our decisions and actions shall contribute to creating value for all three:
We simply believe this is the most robust and best way to create long-term value to our clients, employees, partners and our shareholders. We succeed together by doing our business the right way.
NORSE has a strong Environmental, Social and Governance (ESG) focus as an integral part of every decision and action made by everyone in the company. HSEQ consideration is part of every decision process and is managed by dedicated, experienced personnel.
We continuously develop and improve both our systems, reporting and results, so if you have suggestions for how we can improve,
please let us know
.
NORSE Diamond Drilling AS is a Nordic diamond core drilling company established by a partnership of seasoned drillers and corporate executives.
NORSE is established as a fully owned subsidiary of Artic Mineral Resources AS, a Norwegian corporation developing sustainable mineral industries.
NORSE combines years of drilling and mineral industry experience and high-quality equipment with a mindset focused on reliability, productivity, and transparency to provide the Nordic's most professional core drilling services.
NORSE, established in 2021 with operations commencing early 2022, comprises of 22 employees with over 160 years of drilling experience. As is becoming a habit, NORSE is growing one rig at a time with the right contracts, operating with new equipment and hand-picking the best drillers that possess the NORSE attitude.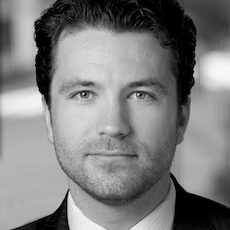 Tore Viana-Rønningen, CEO in Arctic Mineral Resources
Tore has experience from corporate finance, risk management, and mining investments as a private equity investment professional in Barclays Natural Resource Investments ('07-'11) and investment banker in Barclays Capital ('05-'07). He has broad management experience from listed and private companies with an extensive mining industry network.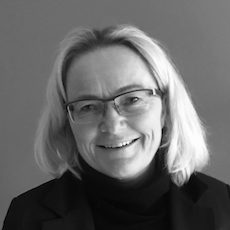 Hege Tinnesand, CFO in AMR Group
Hege has experience from management positions in listed and private companies, including working with companies from early start-ups to IPO and through trade sale. She has previous experience as CFO in several companies, including a listed shipping company, an international offshore business, and most recently in a listed cyber technology company.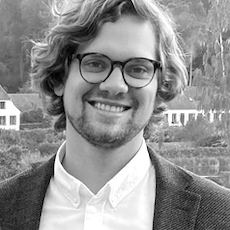 Ethan Barnes, Commercial Adviser
Ethan is a geologist with experience in mineral exploration and underground mining in Australia, Scandinavia, and Greenland. Having been a client himself for many years, Ethan facilitates the connection between NORSE drillers and geologist clients, tailoring services to meet specific needs and data objectives. He has an intimate knowledge of mineral reporting codes and associated processes, core handling and analytical methods.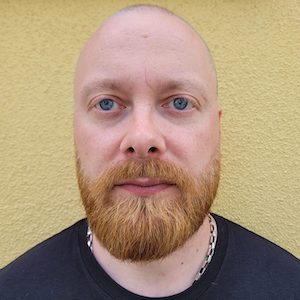 Fredrik Lindström, Drilling Manager
Every day our Drilling Managers face many tasks, not only on the rigs. Our Drilling Manager Fredrik Lindström is often our resource also before any drilling activity takes place when new projects are planned. He has great knowledge and broad experience in what's important to plan and execute a new project in the best way. He also has a great interest in technical questions and is our own" Mr. Diversify."
You can reach Fredrik by sending an email to fredrik@norsedd.com or calling +46 (0)73 091 08 78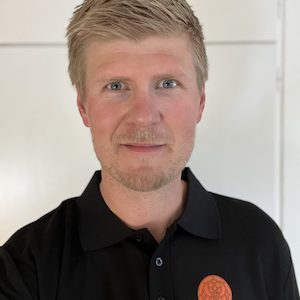 Jonas Lindberg, Drilling Manager
Jonas has extensive experience providing high-quality core drilling and handling operations from the Nordics. Jonas is a Drill Manager in NORSE, responsible for ensuring that all our clients receive the best possible drilling and information results from their campaign while ensuring safe and efficient operations focusing on minimizing our environmental impact.
You can reach Jonas by sending an email to jonas@norsedd.com or calling +46 (0)70 513 12 63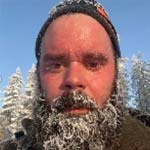 Patrik Tjärnlund, Drilling Manager
Besides our fantastic crew, every company must work with the most reliable equipment possible. It is many things to have in mind for a company that has a high expectation when it comes to safe and high-quality equipment for the best possible production. Patrik has over 15 years of experience in what's important to think, plan and execute in this field. Every workday, Patrik is developing our future to be safer, more productive, and smarter.
You can reach Patrik by sending an email to patrik.tjarnlund@norsedd.com or calling +46 (0)70 339 42 63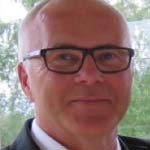 Ingemar Larsson, Specialist - Equipment & Procurement
NORSE is happy to have an objective professional regarding our needs for the right equipment. Ingemar has many years of experience with all types of equipment needed in our daily operations, serving our customers the best way. He has worked in worldwide companies, Atlas Copco & Epiroc, and his knowledge is well known. When it comes to quality and logistics, Ingemar is a real champion.
You can reach Ingemar by sending an email to ingemar@norsedd.com or calling +46 (0)73 059 49 72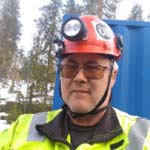 Krister Larsson, Specialist - Drilling & Technical
It isn't many countries around the world that Krister Larsson hasn't visited at work. For many years he has been employed by Atlas Copco and traveled worldwide, starting up rigs and solving problems. Krister has also been in the front for R&D and has developed new rigs but also new equipment for drilling for many years. Krister is one of the most experienced persons in the business around the globe, and we are happy to say, he is with us; he is with NORSE.

You can reach Krister by sending an email to krister@norsedd.com or calling +46 (0)70 582 22 30